3 bedroom holiday let in Puerto del Carmen
Puerto del Carmen
3 bedroom, 2 bathroom holiday home in Puerto del Carmen with private swimming pool.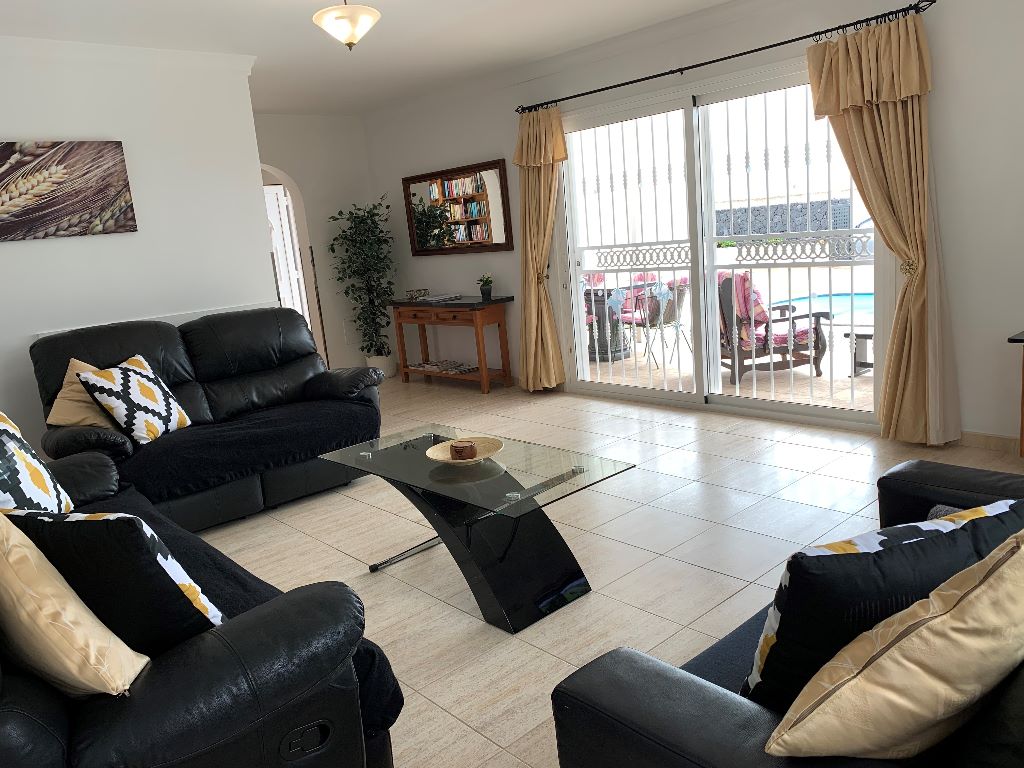 Casa Fabio is a comfortable villa offering a perfect setting in which to relax and unwind. Inside the property is set on one level and offers plenty of space for all of the family. Outside there's an inviting private swimming pool with spacious surround, where you can enjoy the glorious all year round sunshine. Villa Fabio is ideally set in the sought-after area of Los Mojones, on the outskirts of Puerto del Carmen and located near the main road allowing you to easily explore the island, but still within walking distance of all the amenities the resort has to offer. The bars, restaurants, many shops, discos and sandy beach at the centre of Puerto del Carmen can all be reached on foot. The villa is an ideal choice for those who want a relaxing holiday with a range of amenities within walking distance.The villa is fully equipped to a high standard which includes free Wifi and premium Tv channels including BBC,ITV,RTE sky sports and movies.
The private pool is electrically heated through the winter months and in the summer is heated via solar panels so the pool can be enjoyed all year round.
BBQ
Fridge
Freezer
Oven
Microwave
Loading Photos and building layout. Please wait...